Listen To this news.
Another day in India. Yet another inhuman rape and murder. Once again Uttar Pradesh is in the media spotlight, but for the wrong reason. This time – the brutal rape and murder of a 17-yr old girl barely 200m from her home in Lakhimpur Kheri district, barely 10 days after a brutal rape-murder case that rocked the State.
The teenager had left her home in the morning with Class IX mark sheet, Aadhaar card and less than Rs 200 to fill an online scholarship form, but never returned. Her body was found the next morning in a dried-up pond nearby. The victim's father and other villagers who saw the body said the teen's throat was slit with a sharp weapon, and part of her left leg was eaten away by animals. Her mark sheet and mobile phone were lying nearby, they said.
"Yes, the postmortem report has confirmed rape," said Superintendent of Police Satendra Kumar Singh, according to NDTV. "We are making all possible efforts to identify and arrest the accused. We hope to have a breakthrough soon." Singh added that the investigating teams have collected some vital clues.
The shattered parents of the girl have only one demand."Nyay chahiye (we want justice)."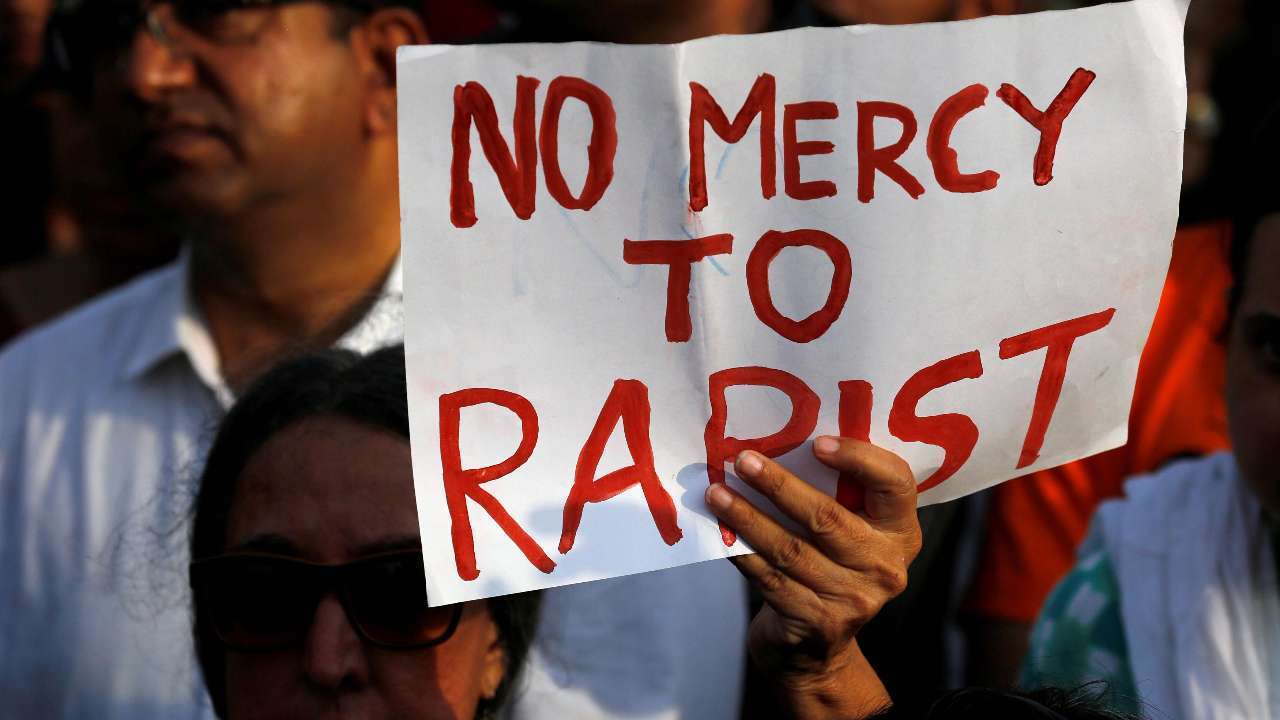 "Meri ladki nahi, ladka thi. Agar kisi ne koshish bhi ki hogi toh khub ladi hogi marne se pehle (she was like my son – even if someone tried to molest her, she would have fought with all her might before being killed in this manner)." her father told The Indian Express. "She was so courageous that it never occurred to me to accompany her. If only I had gone with her, she would have been saved…"
The victim's mother said the teen had left home at around 8.30 am on Monday, "She made tea for everyone, cooked meal and served us before leaving. I do not even know what she ate last…," she said.
The father said she was supposed to walk to the local market to fill the online form for a scholarship, but he suspects that she could not make it to the market. Her parents suspected something was wrong after she did not return for a long time nor contacted them. Her mother repeatedly tried her cellphone since 1 pm, but the phone was not reachable, he said.
He said he looked for her till late at night with other villagers and the police. But in vain. Her father said he was worried about his other daughters. "She was murdered brutally…her throat was slit," he said. "The guilty should be given strict punishment. I have other daughters as well. How will they move out?"
Opposition leaders in the State have time and again raised serious questions about the law and order situation in Uttar Pradesh after a spate of crime, mostly against women, were reported in the last few days. Even though there was a drop in crime rate during the lockdown, post lockdown such incidents have been a regular occurrence. The government must ensure the safety of women, and consider involving social workers at the grass-root levels to educate, reform the prevalent 'rape culture'. Only then would barbaric incidents like these reduce.