Without a care for his own safety, he did what every brother would do for his sister – trying to protect her dignity and ensure her safety when a few boys were stalking, harassing, and passing lewd comments about her. However, the 17-year-old boy was thrashed allegedly by those five-six people, and stabbed in the abdomen by one of them, after he objected to them harassing his sister in southeast Delhi's Kalkaji area, near a school.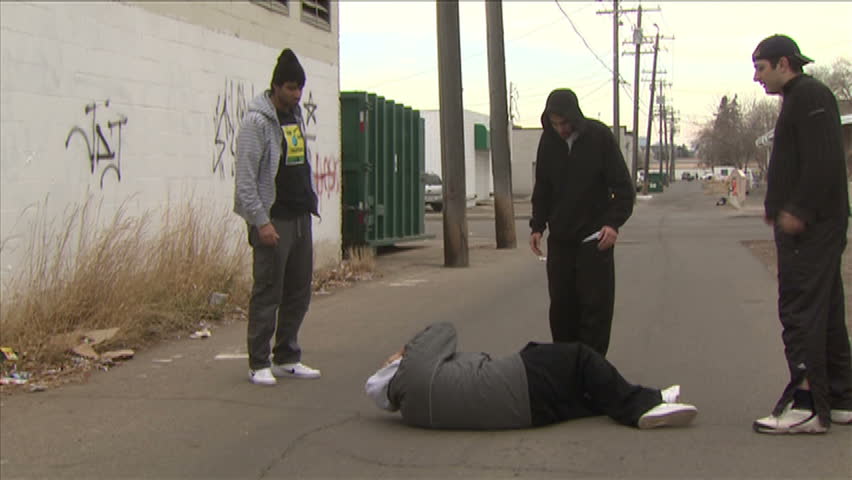 "During questioning, the boy's sister, who is an eyewitness in the case, stated that when she and her brother were returning from school, some youths started following her," revealed a senior police officer to Times of India. "The girl said they made lewd remarks for her to hear and to which her brother objected. On this, they picked a fight with him, and during the scuffle, one of the three took out a knife and stabbed the boy on the left side of his abdomen. Seeing him collapse and hearing his sister calling for help, the accused fled." She also told police that she could identify her brother's attackers. The teenager was rushed to AIIMS Trauma Center and is undergoing treatment, and is still unfit for recording his statement.
DCP (Southeast) R P Meena said: "We received a PCR call about the incident… The injured boy was taken to AIIMS Trauma Centre for treatment. We went to the spot and then to the hospital. The boy was shifted to the OT and couldn't be examined. His sister told us about the incident and a case was registered on her complaint."
The girl, a Class XII student, told the media: "Our house is not too far from the school… Around 8-10 boys were following us… Police took me to the station and I filed a complaint. They have been stalking me for two-three days."
Police arrested three men and apprehended two juveniles in connection with the case on Saturday evening. The accused have been identified as Kishan (20), Jishan (18) and Ritik (18). Police said Kishan is pursuing his bachelors from Deshbandhu College, Jishan is in Class XII and Ritik studied till Class IX.
Deputy Commissioner of Police (Southeast) RP Meena said to The Hindu, "We have registered a case under Indian Penal Code sections 307 (attempt to murder), 354 D (stalking), 509 (word, gesture or act intended to insult the modesty of a woman) and 34 (acts done by several persons in furtherance of common intention) and further investigation is going on."
Delhi CM Arvind Kejriwal tweeted about the incident: "Deeply concerned by the murder of an 8-year old girl in Khichdipur and attack on a 17-year old boy… Delhi's law and order situation are in serious turmoil, I appeal to Home Minister & Lt-Governor to take appropriate action to address the situation."
With this incident, now there have been two similar cases of harassment and attack, committed by residents of the same locality. There needs to be greater police vigil, the police must expedite the inquiry and conduct regular patrolling in the area. Only then would citizens feel safer amidst deteriorating law and order conditions.