An incident that once again proves that rape depends on nothing – not age, not underlying relations, definitely not clothing, or character of the victim. A woman returned home from visiting her brother in the city only to find her own husband raping their eleven-year-old girl. The incident happened at Talana village under Jodia police station limits in Jamnagar district of Gujarat. The accused, a native of Madhya Pradesh, was detained by the police on Tuesday after his wife filed a complaint against him.
The shocked and nauseated girl's mother has filed a complaint with the Sarkhej police in Gujarat. According to the police, she told them, "We live with our elder son and daughter in a house from where we also run a grocery store for a living. My husband returned home around 3.30 pm, following which I left to visit my brother. My elder son was playing outside." She told the police that she returned home at 4.30 pm after visiting her brother.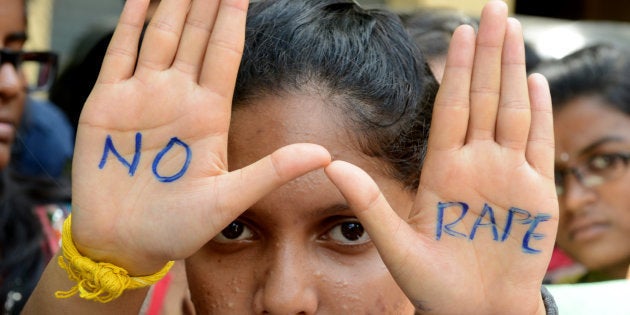 "When she entered the house, she found her husband lying on top of their daughter. When she pushed him aside, she saw that the girl's leggings had been lowered. Her husband's pants were lowered as well. She asked her daughter what happened and the girl narrated her ordeal. She also checked her daughter's private parts and noticed some sticky substance. She called up the police control room to report the incident," said the police, as reported by Ahmedabad Mirror.
However, there seems to be a contradiction in the nature of the discovery of the crime by the mother. "After the crime, the girl sank into depression and stopped talking to her family member. Upon her return when her mother asked her as to what had happened, she complained of stomach ache and confided her sordid tale to her. She also narrated how she had been violated previously by her father as well," a report by Times of India quoted a police officer as saying.
The police have booked the accused under various sections of the IPC as well as under the Protection of Children from Sexual Offences Act. ACP M Division VG Patel said, "The girl's mother has filed a complaint based on which we have arrested her husband. We have sent him for corona test and probing the case further."
We are bereft of words at this incident. For most rape cases, we talk about better security, stronger state surveillance and micro-level awareness spreading taking the help of volunteers. But the sad truth is, in an incident where a father rapes his own daughter, no amount of policy or state intervention will help prevent it. The unfortunate daughter had a mentally disturbed, perverse psyche father who deserves to be punished for his acts strictly. The only way the State can help is to ensure that the little girl gets every form of support – from psychological, to coping with trauma, so that she can actively become a part of society again and find a sense of normalcy.