The power of social media to do good is limitless. This month, we saw struggling eateries like Delhi's 'Baba Ka Dhaba', Agra's 'Kanji vada' seller, and Kerala's Parvathy Amma finding a new lease of hope through the support of good people on social media.
Now we have another incident in Kochi, where a transwoman named Sajana Shaji was harassed and attacked for opening a roadside biryani business on the outskirts of Kochi. She took to her Facebook account to share several live videos recounting her disturbing experiences, also alleging that the police did not bother to take action even after submitting an official complaint. The video of Sajana breaking down went viral soon after.
For over a month, however, Shaji and her employees had been facing harassment from the local shopkeepers and vendors. Shaji, who had taken loans from several meat and grocery sellers to set up her shop, took to Facebook on Monday and related the tale of abuse. In the video, Shaji said that she was harassed by a man called Gireesh who sells fish snacks opposite her stall. To ensure she lost her customers, Gireesh had been spreading rumors about the quality of her biryani. This resulted in massive losses for the biryani shop.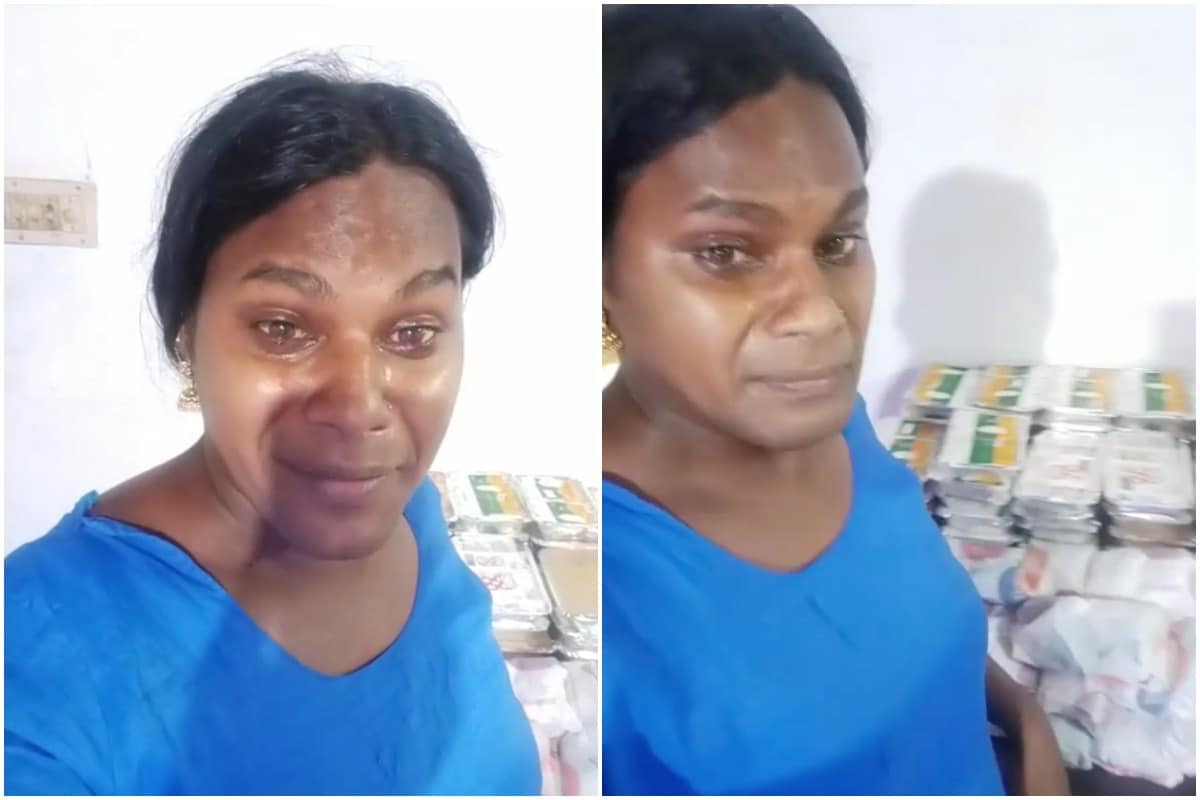 A tearful Shaji said in her Facebook Live that her shop usually sold 300 packets of biryani a day. But after the rumors, out of 150 packets of biryani, her shop could only sell 20. Complaining about the amount of food wasted, Shaji said, "People keep asking us to work and live a decent life, instead of begging on trains and roaming the streets at night. But if the society does not allow us to work respectfully, then what are we supposed to do".
A native of Kottayam, Sajana graduated from Maharaja's College and has been living in Kochi for the past 13 years. She was working in the online food delivery sector before losing her job during the pandemic. Since she was a graduate who already held a license for food sales from the Food Safety and Standards Authority of India, she decided to start selling Biryani soon after.
Narrating her story, "We launched the biriyani sale three months back and was doing good business. The food vending was the only means of living for five of us, four trans women and one trans man. But, issues started one month ago when a group of men, who are engaged in street vending near our mobile cart, started badmouthing on us and on our food. They regularly insulted us and propagated that our food products are of substandard quality. This adversely impacted our business and we could not even sell 50 food packets and failed to pay the grocery bill. We have been tolerating the insult for nearly a month. With no one to help, I decided to reveal our miserable situation through a Facebook live video that went viral. I am grateful to all those who promised to support us," she said to The Deccan Chronicle.
Following the viral video, help has been plentiful for Sajana and from all walks of life. From state health minister KK Shailaja to Mollywood actor Jayasurya, many famous personalities came forward to support Sajana. She enlisted the names saying, "Shailaja teacher, Opposition leader Ramesh Chennithala, Anoop Jacob MLA, A.M Arif MLA, and several top officials and people from various walks of life contacted us and promised support. Actor Jayasurya has promised financial support to open a restaurant."
As part of the 'We Care' project of the Kerala Social Security Mission, Kerala's health minister KK Shailaja promised Sajana immediate financial assistance and police protection to continue her biryani business. "Transgender persons have equal rights like other citizens. No one will be allowed to harass them," the minister said in a display of solidarity. The State government has issued identity cards to them, besides formulating a Transgender Policy aimed at their upliftment.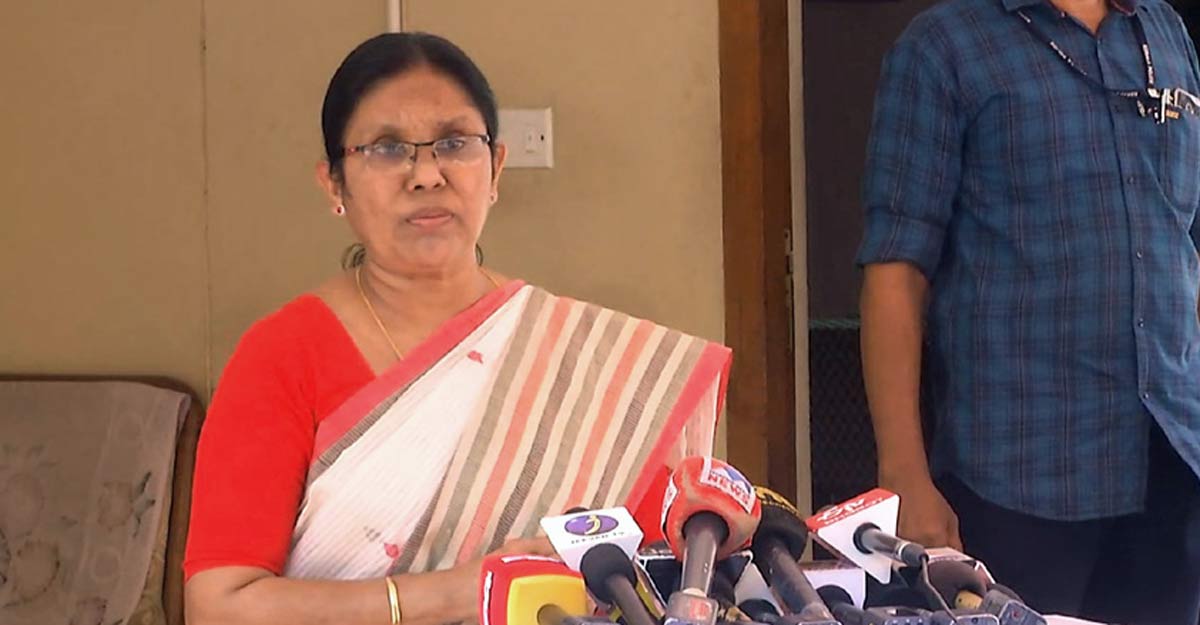 Talking about her future plans, Sajana dreams of a story of hope and mutual upliftment. She says, "We are in search of a suitable space in the city and hope to resume the food business at the earliest. I will be able to provide job opportunities to more persons from our community."
Meanwhile, the Thripunithura police arrested Girish, 48, of Eroor under the provisions of the Transgender Persons Protection of Rights Act. He was also charged with assault and use of abusive words against the complainant, the police said. Thripunithura Sub Inspector Ramu Balachandra Bose denied the allegation that the police did not promptly act on the vendor's complaint. "We made the mandatory preliminary inquiry and arrested the person who has been charged under relevant provisions of the Transgender Persons Protection of Rights Act. This is perhaps the first time in Kerala that the Act is being invoked to charge a criminal case. We have assured all protection to transgender vendors. The police here are severely short-staffed, as seven personnel have tested positive for SARS-CoV-2, while 15 are in quarantine," he said to The Hindu.
At the same time, there is widespread allegation that transwoman vendors were singled out for action by the health wing of the Thripunithura Municipality. Congress sought action against the police for what it alleged as a slow response. "The assault is a blot on our culture," said Raju P. Nair, DCC secretary as he made scathing remarks.
"The authorities including the police and municipal officials took a discriminatory attitude towards Sajana's case. As a token of support to her, the Youth Congress activists will conduct a biriyani fest on October 18 in which 2000 packets of biryani prepared by Sajana's team will be sold," added Raju P Nair, district Congress Committee general secretary.
In economic tough times of the pandemic, the present is bleak, and the future is uncertain. The small scale unorganized sector has been the most badly damaged with people struggling to make ends meet. With the central government not interested in helping this sector with any kind of fiscal stimulus, millions of people have been helpless. Add to that abuses like these, the picture is a dismal one. However, amidst such gloomy conditions, it is uplifting stories like these which give us hope.