Are all murders equal? Even though in the eyes of law, different kinds of murder carry different punishments, the next question that arises is, can every act of taking a life be considered murder? The Indian Consitution clearly says No. Our Constitution allows Murder in Self-Defence. According to the laws of IPC which are mentioned in Section 103 and 104 that in a murder in self-defense is not seen as a murder. Any act of protecting yourself is seen as self-defense and the law understands that the accused did not have any intention of killing, he/she was protecting himself/herself.
In an incident that seems to be on the border of exactly the situation, the framers of the Constitution had in mind, the police believe, in an act of self-defense to escape from a rapist, a 19-year-old woman stabbed a 24-year-old man to death with a knife used by him to threaten her in his rape bid. The incident took place at Sholavaram in Tiruvallur district of Tamil Nadu. According to Ponneri DSP Kalpana Dutt, a legal opinion has been sought and the victim may not be arrested in the case.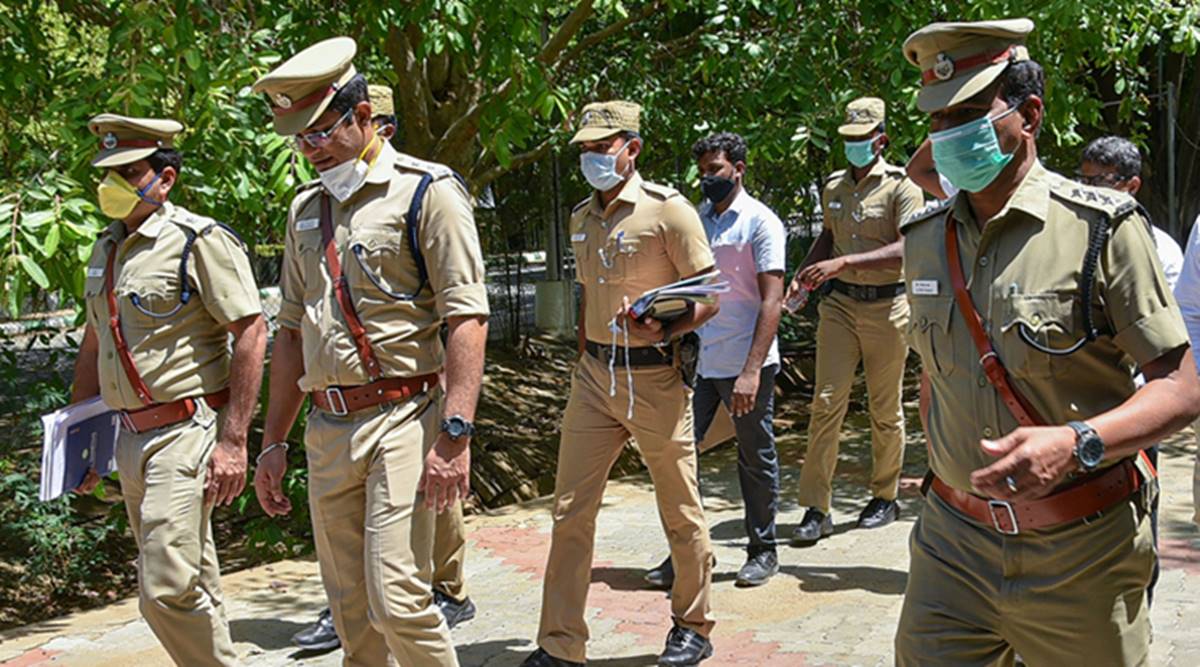 The incident happened around 8pm when the victim went to relieve herself in a poorly-lit area surrounded by bushes. Her relative, Ajith Kumar, 24, of the same village, was following her to the spot. He snuck up on her with a beer bottle and before she could move, placed a knife on her neck and threatened to rape her, police sources said quoting the victim. As he began to undress, she pleaded with him to spare her. Realizing he was drunk, she pushed her away and he banged his head against a tree and dropped his knife. The victim picked up the weapon and, petrified she stabbed him on his neck multiple times causing fatal injuries. The teenager then rushed to the Sholavaram police station on her own around 9pm and narrated the incident to the cops there.
"In an act of self-defense, the girl pushed him away. Once he fell down, she overpowered him and snatched his knife. She then stabbed him on the face and neck. Ajith died on the spot," said a police officer according to The Hindu.
Police personnel rushed to the spot, retrieved Ajithkumar's body, and sent it to Stanley Hospital for postmortem. Police registered an initial murder case but no arrests have been made. The DSP said the teenager was a Class X dropout. Ajith Kumar, who had two children, was her aunt's son. He got separated from his wife a few months back after a domestic dispute. According to police, the man was a jobless alcoholic and had theft cases pending against him. He always moved with a knife looking for easy targets, as reported by The Times of India.
"We have registered a case and have started an investigation. We have taken note of the girl's version. We will check if there were any eyewitnesses and a detailed probe will be conducted. So far it appears to be an act of self-defense and there seems to be no other motive," the DSP said. "We will submit a final report in the court where it will be decided whether an action is warranted in the case."
If the case appears to be an open and shut case, then it should be closed quickly to save the teenager from further mental scarring that would occur if the case lingers on. Efforts should also be made to ensure that there is no stigma against her and that she can be reintroduced into society after a psychological evaluation, and provide her with necessary help if required to cope with the trauma of the entire episode. Given the rarity of the case, the best hope for the teenager's future would be enabling her to join an NGO that can empower her to be an independent earning member of the community, or have a fresh start in her education, whichever one she prefers. Last but not the least, this incident is another example of the lack of toilets in rural India and the need to build many more to ensure the safety of women.