Two Covid-19 tests are done. Both negative. Yet the patient, a doctor himself, complains of corona symptoms and passes away hours later. Nobody has any clue what happened.
Sounds like the opening plot of a pandemic movie? Scary, uncertain, and somewhat hopeless? Yes, except this happened in real life, in the heart of the city- Delhi.
"I am having breathing issues. All my symptoms are of corona… I will be 100% positive," said Dr. Abhishek Bhayana (26) to his elder brother Aman (31) on Thursday morning. He passed away soon after.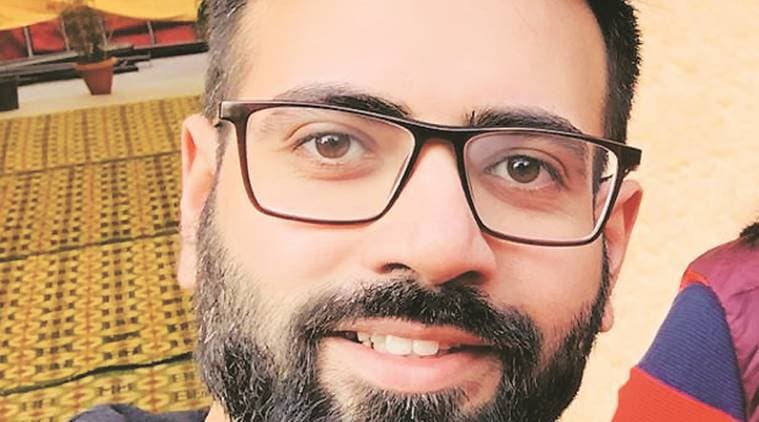 A junior resident doctor at Delhi's Maulana Azad Institute for Dental Sciences, Abhishek was posted in the department of oral surgery of the dental institute. He had traveled to his hometown Rohtak on June 26 to appear for counseling after he cleared the Master of Dental Sciences exam conducted by the All India Institute of Medical Sciences.
He reportedly started experiencing typical coronavirus symptoms such as breathing problems and chest congestion 10 days ago after which he was taken to a chest specialist and an X-Ray was performed but the family was reassured that it was just a mild chest infection. According to the deceased's brother, as per The Indian Express, "We were under the impression that it was nothing but viral fever. But he kept saying the symptoms were not of chest infection as he was having shortness of breath."
His first COVID-19 test was done at the end of June while the second one was conducted on July 1, but both the reports were negative.
However, from Thursday morning he started saying that he was feeling dizzy and was rushed to a nearby hospital. The doctors administered oxygen but could not save him. According to The Hindustan Times, Aman Bhayana (his brother) said, "Till his last breath, he kept saying he had symptoms of coronavirus," he said. He added that the negative result may come "due to several other reasons".
In India the method of testing commonly used is RT-PCR, which has an accuracy ranger of 60-80%. This means, even in the most ideal scenario, it misses 1 out of every 5 patients. Extend that to 1 lakh people tested, and that's 20,000 people whose result comes 'negative' yet they are carrying the disease.
As coronavirus spreads, to ramp up testing in India, ICMR and the Centre is considering Antibody tests and have already started those in some parts of the country. Antibody tests, though quicker have an even lower rate of detection of coronavirus.
This leads us to the inevitable conclusion that as the virus tightens its grip across the country, more cases like Abhishek's will become common. An immediate change in treatment guidelines is imperative, where every patient with COVID-19 symptoms should be treated for COVID-19 irrespective of their test result. Only then would it be possible to avoid the loss of lives like these.