Distinct the natives, more the differences. India doesn't accommodate 1 billion people rather it accommodates 1 billion brains with respective ideas, believes and principles. If the nation is known for its diversity then its also known for its disparities, especially the religious and the communal clashes. Hindu-Muslim riots are prominently evident in almost all parts of the nation, but then we have a temple where the two stay under the same roof.
A village 7O km away from the Rampur city of Uttar Pradesh sets an example for the entire nation by participating in all the rituals and feats of the Shiva temple and the mosque opposite to it. The Shiva temple was built on the land donated by the Muslim Nawab Hamid Ali Khan in 1788 according to sources available in Rampur Raza library. Bhamrawa village occupies 3OOO population while 75% of them are Muslims.
The two community mutually understands and accepts the religious practices and rituals of the other and eagerly participates in the same. "Bhamrawa is one of the very few examples of communal harmony in the state, and probably in the country. It is surprising to see the Shiva temple in the village being guarded by Muslims, who regularly cooperate and participate in religious rituals. It is surprising to see a mosque right opposite of the temple," said the Superintendent of Police Vipin Tada amazed by the beauty of their brotherhood, as reported by the India Today.
The speakers of the mosque go silent during the chants in the temple and so do the speakers of the temple. Villagers have never made much of a difference to the two holy places, where both lies the divine idol of peace, love, and bliss. The kind of respect and care they possess towards the others' community is commendable and is something to be learned by the coming generations. It is important to give the space to every community that they deserve and maintain the bar of decency between every being.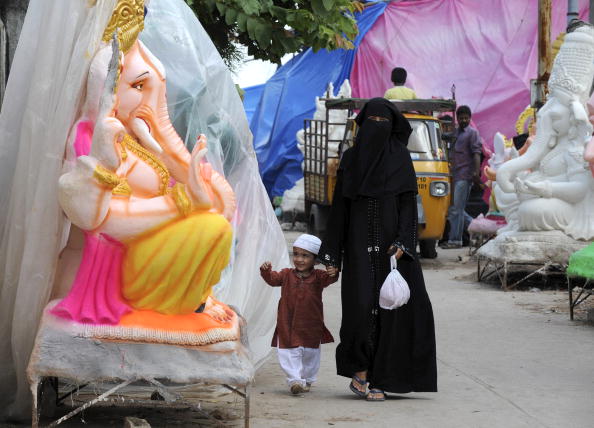 May they be religiously apart, but not by blood, may they be communally detached, but not by benevolence. It distinct communities bring riots, then so do they evolve unity in disparity. The end and the start are always the same as we leave where we came from, but what matters is the journey between those two ends. We may have been born from different ancestors, but then their God was surely not different as there is no religion above God and there is no God above humanity.