Insensitive and terribly misogynistic, to the point of almost women-hating, Kerala Pradesh Congress Committee (KPCC) president Mullapally Ramachandran triggered a controversy on Sunday when he made "anti-women comments" while criticizing the Left Democratic Front (LDF). After the uproar, the Congress leader soon offered an apology to douse the fire of controversy.
According to The Hindustan Times, Ramachandran said, "Every day when she wakes up, she claims she was raped. A woman who says she was raped across the state, she's dressed up and made to stand behind the curtain. She keeps asking when she should come out. Chief Minister, your game will not work here. This blackmail politics will not work here. The people of Kerala can understand it. As you (CM) drown and die, if you thought you can bring a prostitute and make her cook stories, Kerala is tired of hearing it…we can understand if a woman says she was raped once. Any woman with self-respect will either die or prevent being raped again. But, she keeps crying she was raped again and again all over the state. Senior police officers told me that you are planning to play politics by keeping such a woman in front."
Mullapally made the offensive remarks while he was slamming the LDF in an agitation launched state-wide by the Congress-led UDF for bringing up the solar scam case during the Congress regime to counter the criticism against it in the gold smuggling and drug cases.
"The LDF has brought a sex worker as a desperate attempt to tell her tales. The CM's blackmailing won't work this time. One can understand when a woman is raped once but she says she is assaulted repeatedly. Nobody will believe her studded lies," he said, without naming the woman in the solar scam case.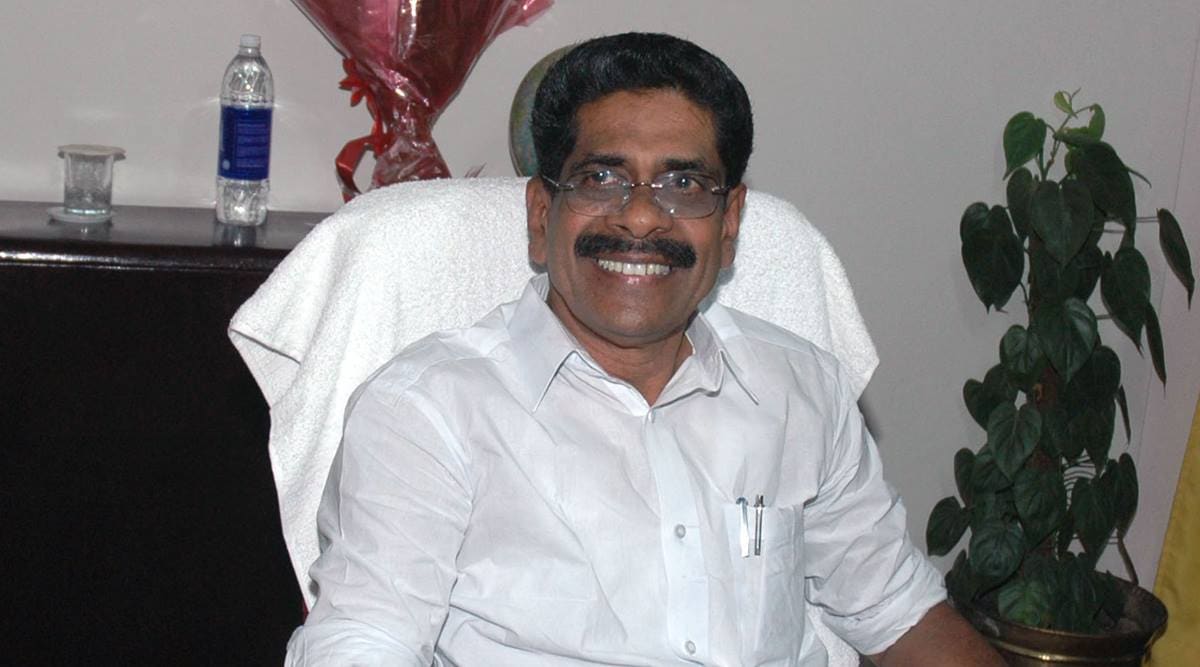 The reference, however, was to the solar scam accused Saritha Nair. Just two days back, she is reported to have made a statement against former minister AP Anil Kumar.
The solar scam relates to alleged fraud by Saritha and her second husband with the help of a few staff members of the then chief minister Oommen Chandy's office. They promised unsuspecting customers imported solar panels. Once the scam surfaced, Chandy had to sack three of his aides and Kerala's public relations director. After her arrest, she had raised sexual assault charges against many Congress leaders.
State Women Commission president MC Josephine said his words were in bad taste and the commission will take action against him. Congress leader Shanimol Usman and others also expressed displeasure over his remarks. This is not the first time Mullappally has landed in such a controversy.
Earlier, he landed in another controversy for giving objectionable titles to state health minister K K Shailaja. But he later said he used these epithets with good intention to expose the state's failure on Covid-19 battlefront.
KK Shailaja, state women and child development minister slammed Ramachandran for his remarks, calling them 'dangerous' and 'inappropriate' especially coming from a senior politician like him. In June, Shailaja herself was defamed and mocked by the Congress leader who said she was fighting for the label of 'Covid Rani' and 'Nipah Rajkumari.'
In a statement, Shailaja said Ramachandran's comments reflected his mindset and opinion about women. "He says if women who are raped have self-respect, they will kill themselves. Is rape a woman's fault? Are women not committing suicide because they lack self-respect? A woman subject to rape is not a criminal. The people committing rape are criminals. They must be punished. Women experience great physical and mental trauma. To say that they must kill themselves speaks of a person with a dangerous mind. This is completely wrong," she said according to The Indian Express.
Ramachandran, a former union minister, and seven-time MP, expressed regret for his remarks when reporters relayed the sexist tone of his speech and loud protests erupted, and the ruling CPI(M) and women organizations came out against the Congress leader.
"If these remarks were characterized as being aimed at anyone in particular, I express my regret. If these remarks were misrepresented as anti-women in certain quarters, it is not right. I said it only to prove the depths to which this (LDF) government has fallen," he said.
Whatever be the intentions of the seasoned veteran politician, he must choose his words wisely, weighing how it might resonate across society. The comments made by him, imply that rape – a crime committed against a woman, for which a woman is in no way responsible, nor does it define her morality – is the reason why she should take her own life. This is an utterly thoughtless statement made by a distinguished member of the society who holds a public office of great reverence. No matter how bitter the rivalry against an opposition, politicians should remember that jabs and counter remarks in defense or offense must never cross the line of basic human decency or respect.